Uday's Orbs & Spirit Photography
Also See the Book: Spirit Orb Phenomena: Fact or Fiction?


ITC (Instrumental Trans-Communication)&spirit photography
Spirit photography & ORB
Spirit photography & ORB
Spirits photograph normally comes as spherical ball & can often be photographed if they wish to appear before camera. They are also commonly known as orb. There are times; similar circular photograph is obtained due to moisture and reflecting dirt in the atmosphere. In spirit photograph, we always get some face or body, once the photograph is enlarged sufficiently& brightness of the photo is edited to reveal the content. I have received evp from spirits and their validation when ever I had asked, as an added bonus .
There are two schools of thoughts for colour explanations of spirit photographs. Some say it is the mood of the soul which is reflected in colour, others say No! It is the spiritual maturity which determines the colour. The photograph below has more than 10 different Orbs, some of them are coloured. All the photos were taken with one Nikon - coolpix5000 digital camera.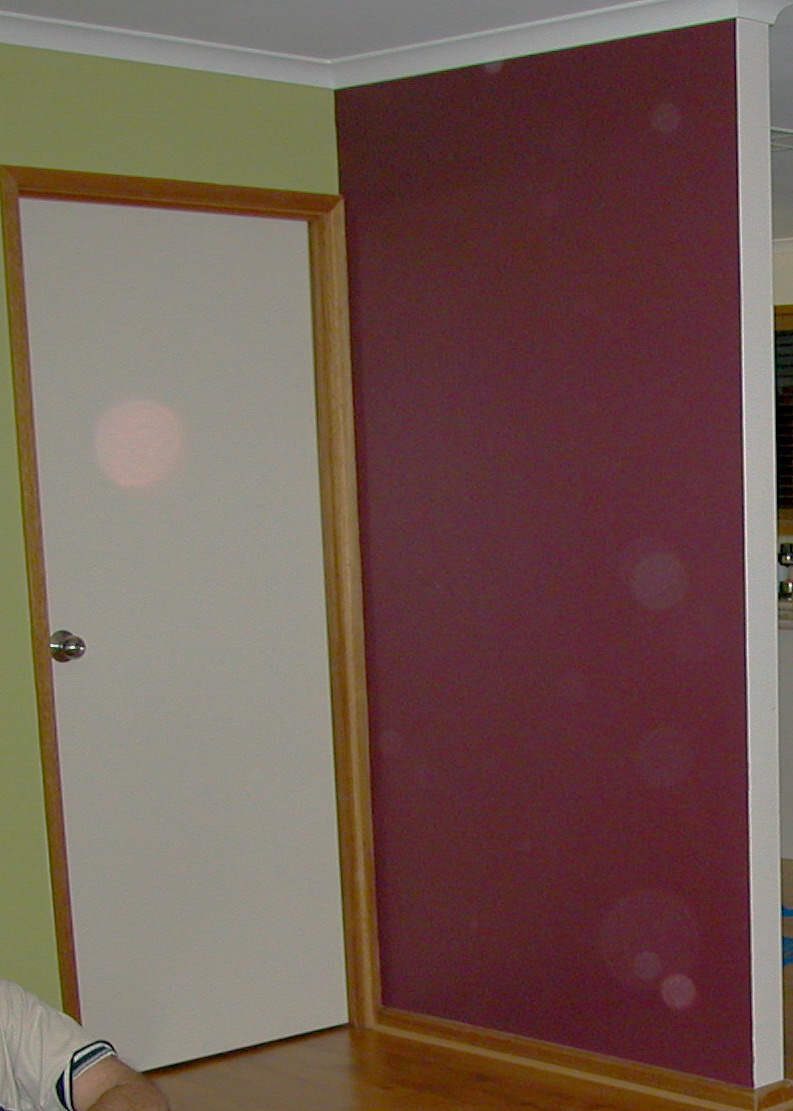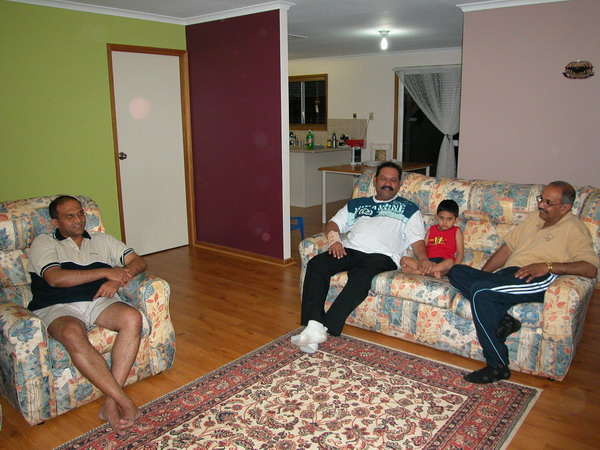 My first Orb photographs
An orange ORB photo, below was received in a dark car park area. I was facing an open field in one pitch dark night.
No light source was in front of me. Fire-fly, if present will generate green-blue light and not orange. On Enlargement to 800% it gives a human face in the middle.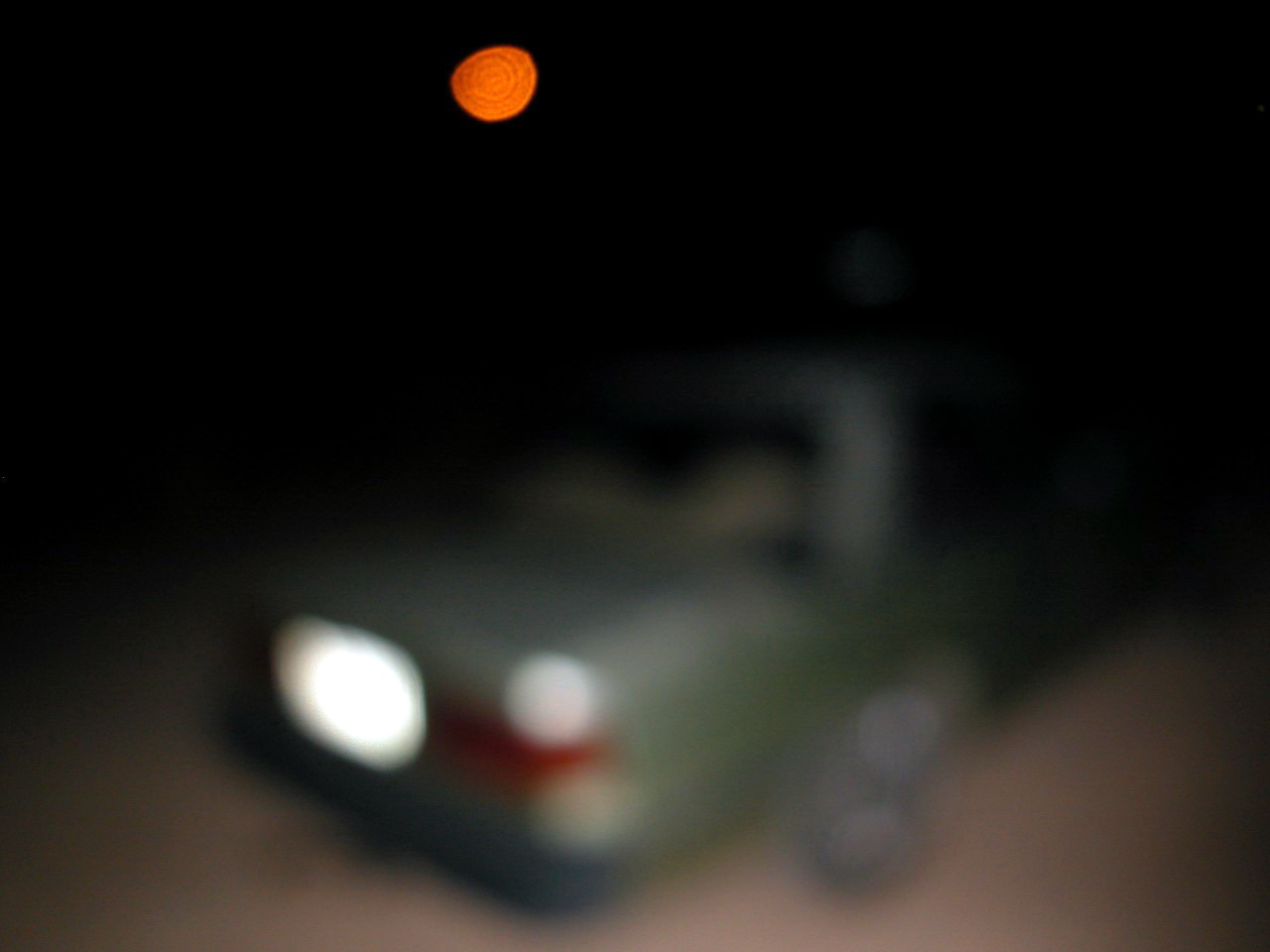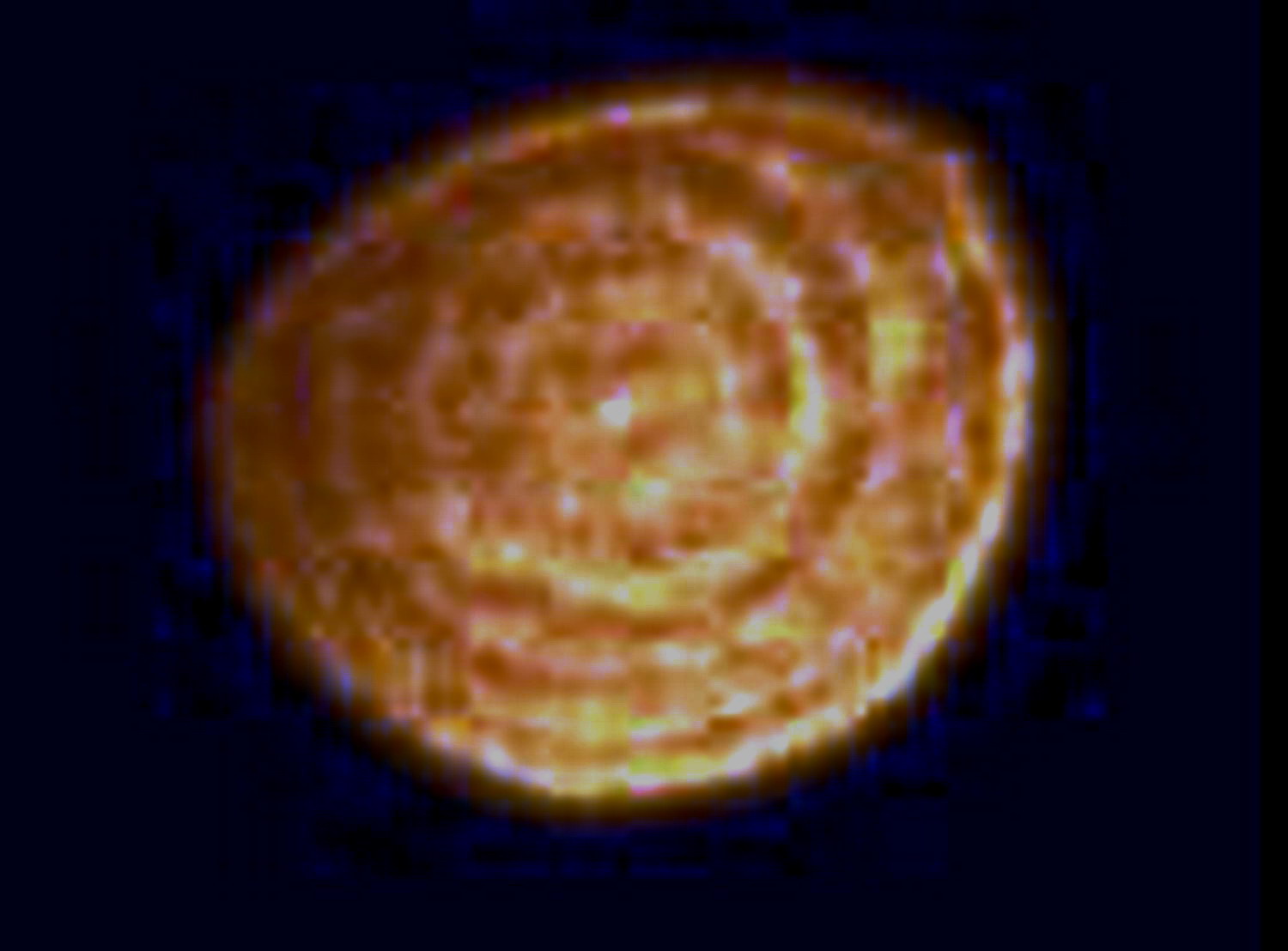 My Guru, nick name "Kestoda" was very reluctant to appear before a camera. After many days of requests, he finally agreed and advised me the location, time and shooting angle. I did it so & guess what I got the attached ORB!
Later, I received his verification that was indeed his picture. He also promised to appear in my future photos, if I wish so. I find a faint full body structure. Original photo is 1.5 Mb size.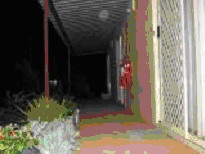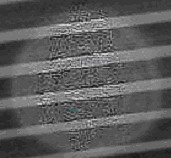 Next I could get an orb of my guide – Bikrom. One evening he invited me to take his picture. I did so and got the photo shown below. He told me that he shuts his eyes when camera flushes.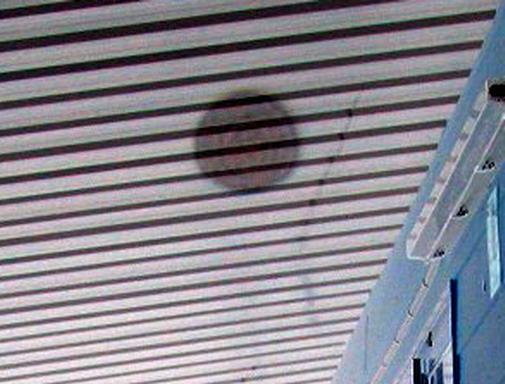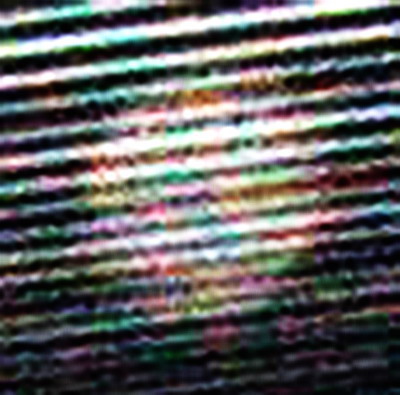 Another time I went to a Church – school compound in our locality to attend memorial party of a little girl who went to the other side a few years before. I invited her to appear in the photo and latter I discovered a little face in the bush.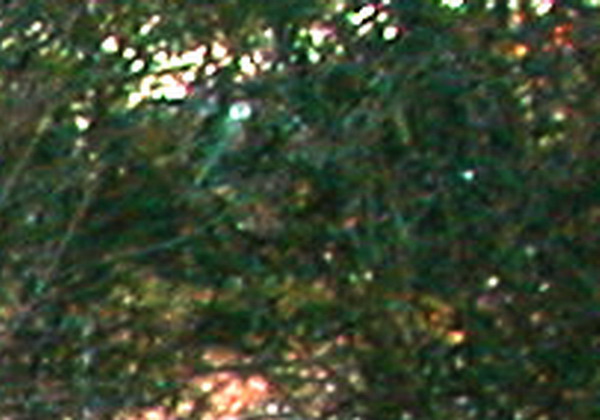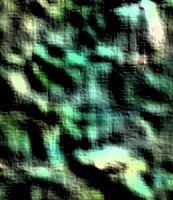 During my visit to Buenos Aires cathedral during one evening, prayers were going on and I was told that photography inside church was not allowed. So I took 2 shots outside in the dark and got beautiful Orbs, rushing in to the cathedral to attend prayer session. Weather was normal & dry.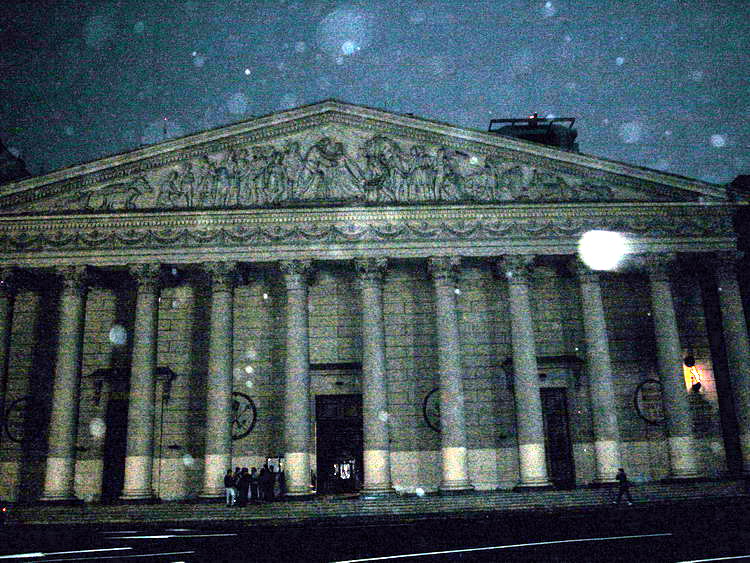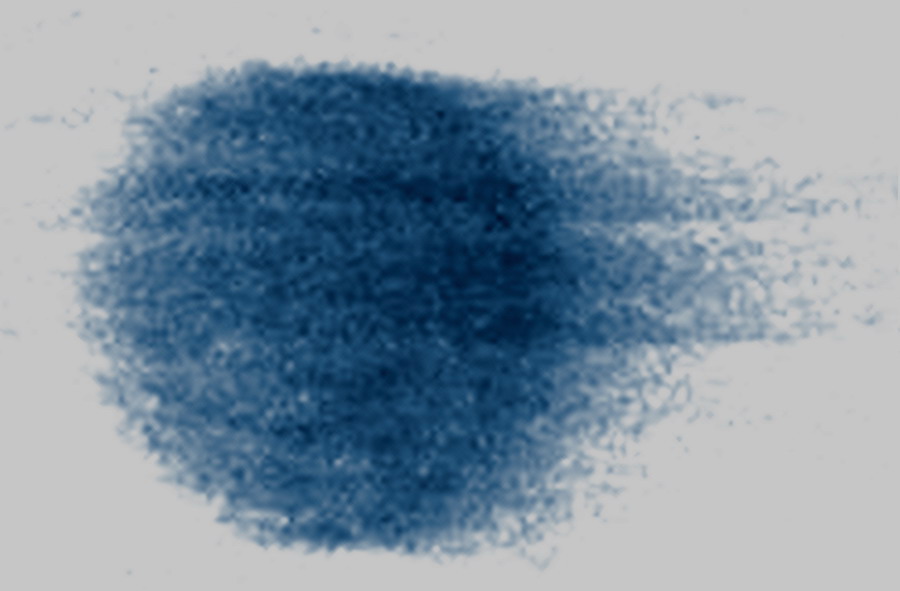 Uday Mukhopadhyay. South Australia 26th Dec 2005. Many little faces looks likes a group of souls moving to the church in a hurry
Added revisions on 25th April 2006 as shown below
ORB PHOTO EXPLANATION
I have come across human, animal and insects in Orb photos. Therefore, I have reasons to belief that spirits, like that of human, is also present among animals, insects and all other living beings. I have enclosed some original photos taken by others that I have edited in the past to reveal the meaning of the orb. Orb photos are subjective and different persons may find many facets of the same picture differently.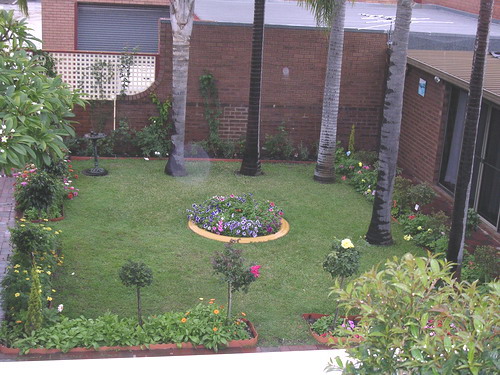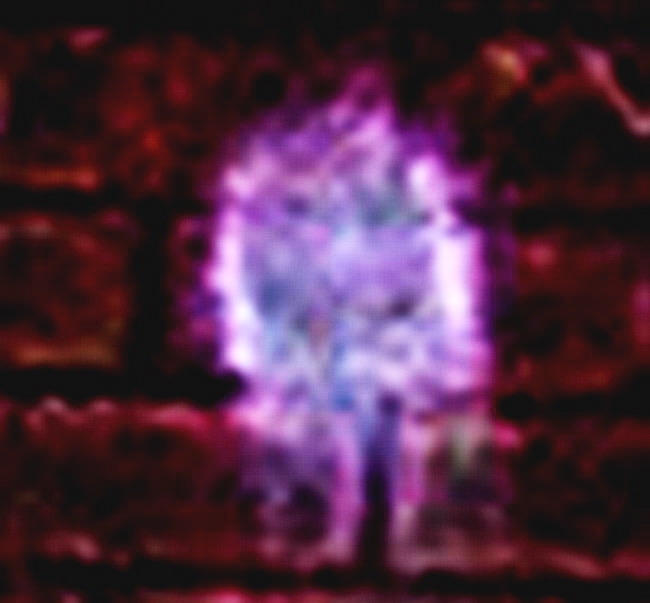 Photo by: Ashok Chopra – Perth (WA)
One parson is standing facing back. Another Person- colour : white, seating, with his leg super-imposed with the leg of the standing man.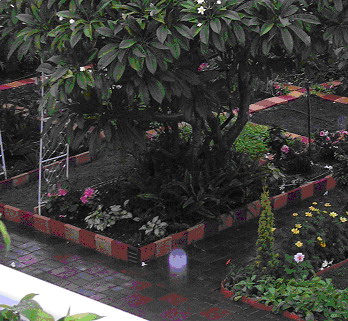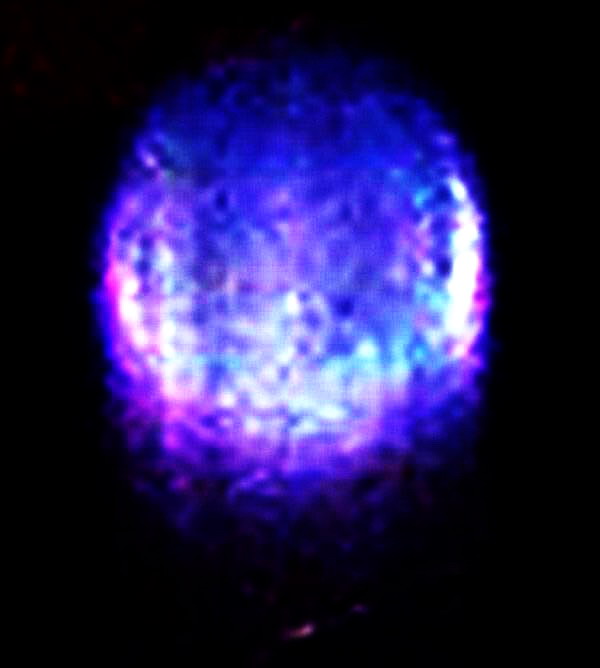 Photo by: Ashok Chopra – Perth (WA) Face of a male person in the centre. Big eyes and deep eye-brow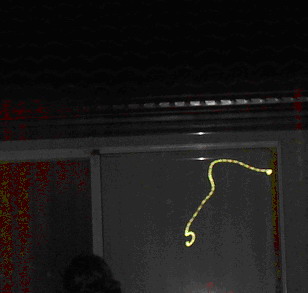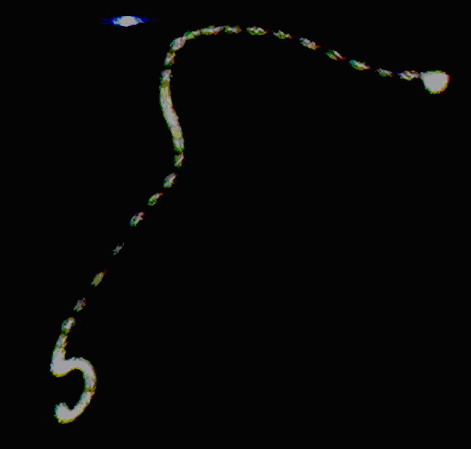 Photo by: John – (WA) It is a moving orb looks like a chain of beads. Each bead looks like human face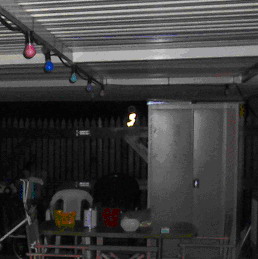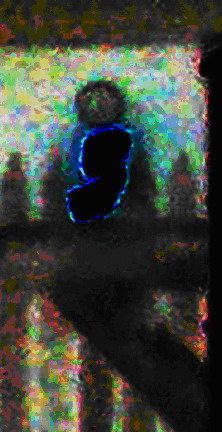 Photo by: John – (WA)
A tall person wearing full pant and half sleeve shirt is standing near the fence and watching some thing. He has a depleted part of his body.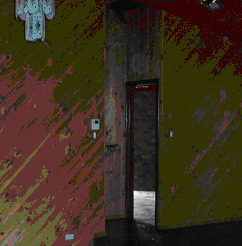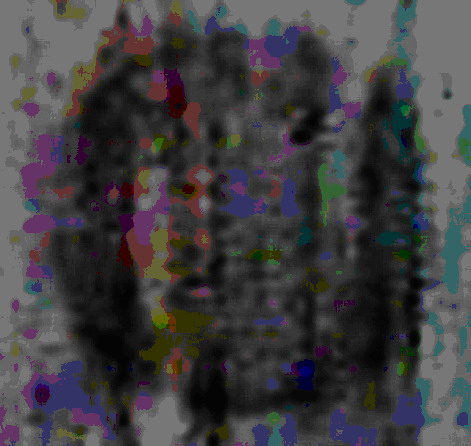 Photo by: John – (WA)
Human face with wide eyes has long nose. He has dark brown hair and short beard. Lips are slightly open as if he is speaking some thing. He is looking to his left side. He looks like a spiritual teacher, trying to teach some thing.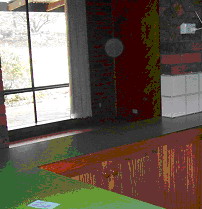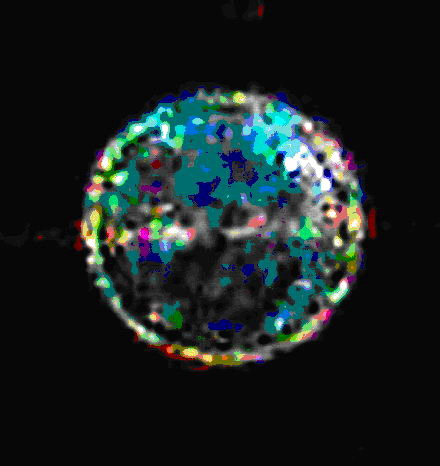 Photo by: John – (WA)

One person is seating on a bench. One girl is seating to his right. One dog or a little boy seating on the ground and to his left.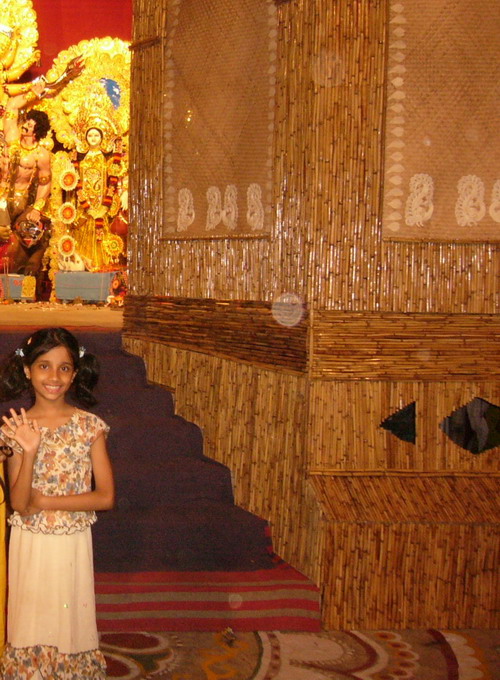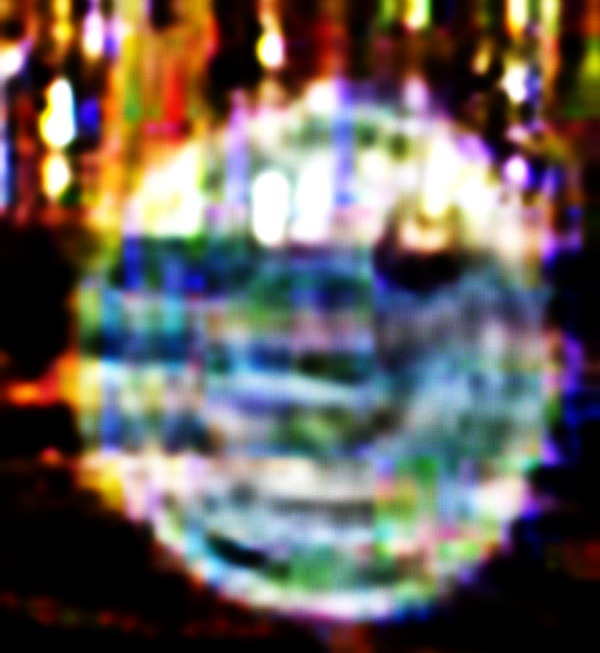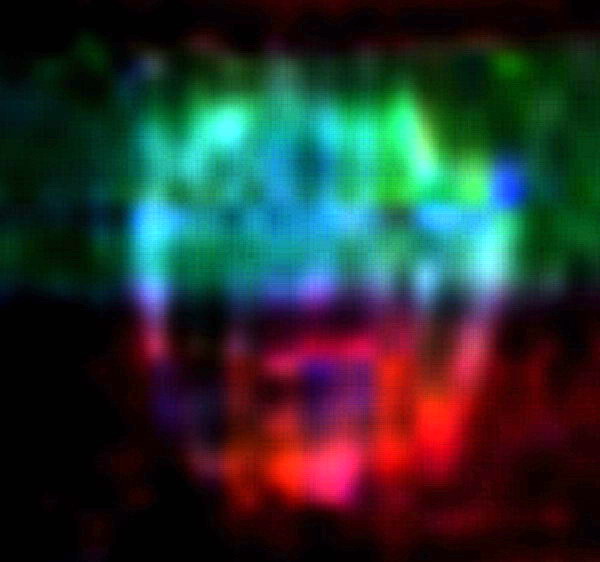 by Sujata S.A. Three faces in the upper orb One Human face in the lower & smaller ORB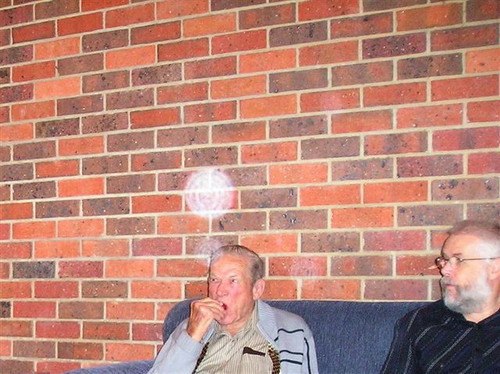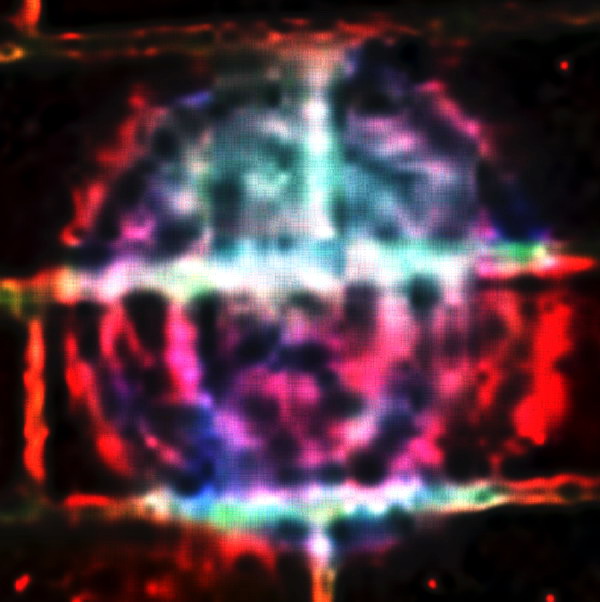 Photo by Rob - Melbourne Young blond hair lady wearing red jumper posing for photo.
Her head is located near the center of the circle.
I find A big lion face in the back ground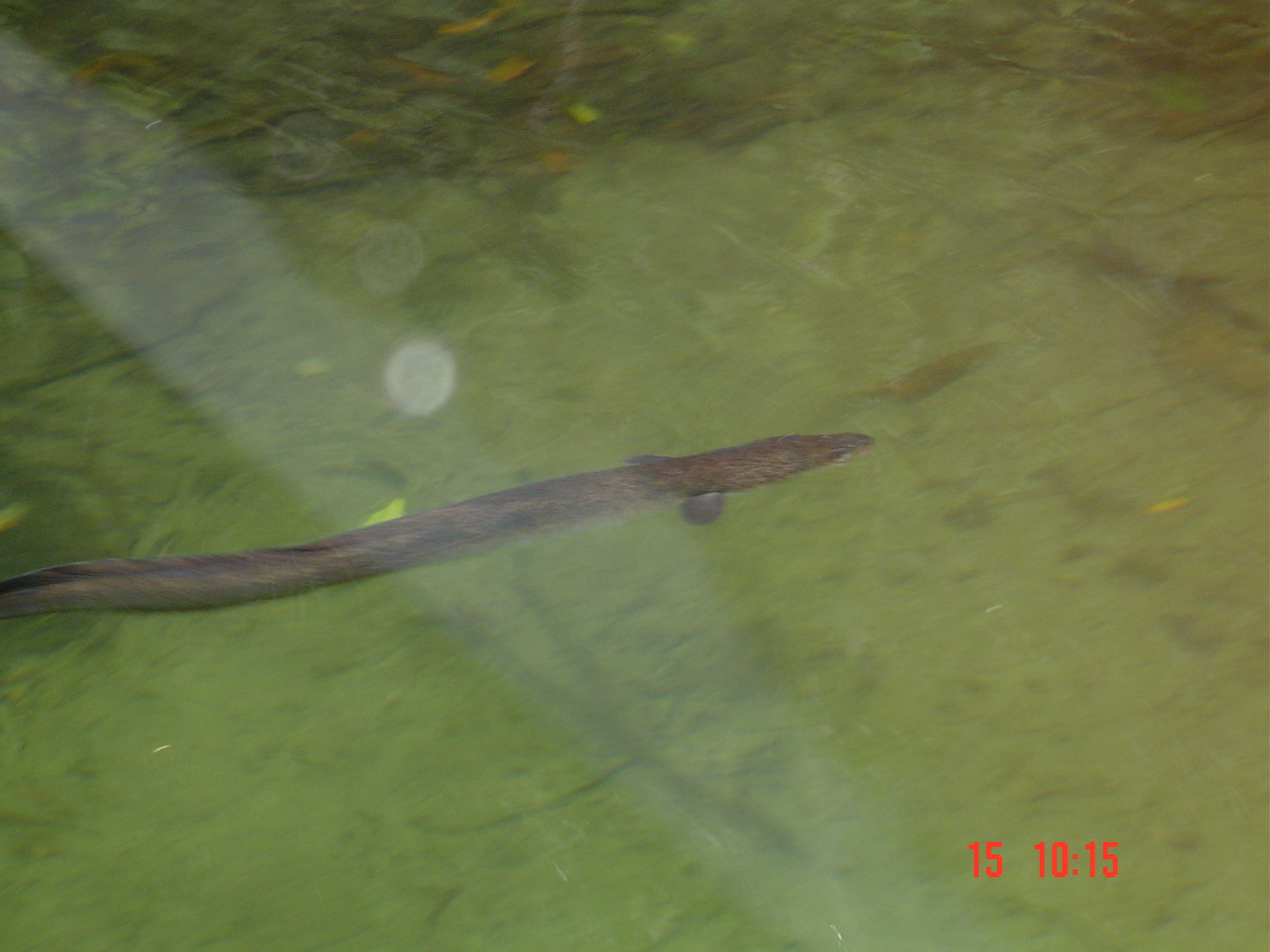 Photo of few orbs on left side of Eel in NT River – Swinger Victoria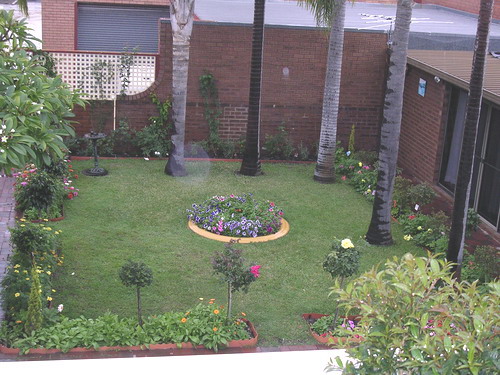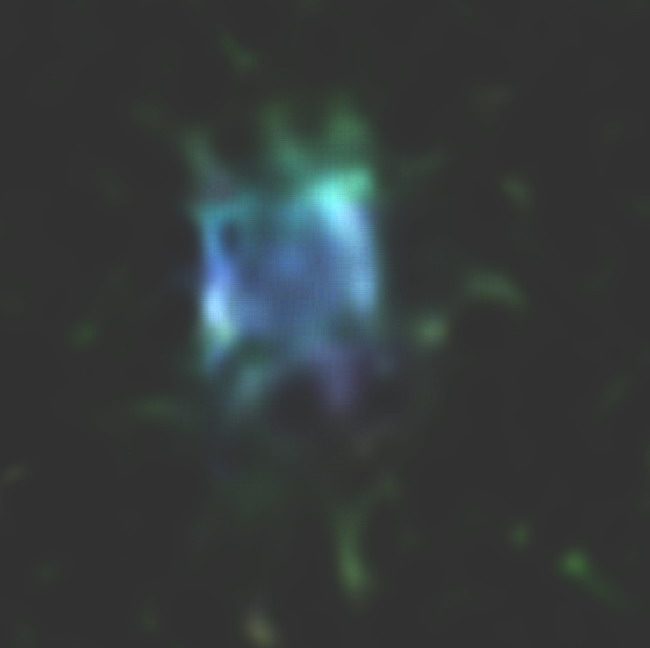 Photo by Ashok Chopra – Perth. Orb of a butterfly
Many spirit photo graphs have revealed from the photo graph of the following:
Close-up photo of crystals and glass items

Photo of TV screen when TV is switched off

Photo taken using reflection from normal mirror

Photo taken of bottom part of a clear glass bottle which have some water in it and the water is rotating ( induced rotation by hand before photography)

Close up photo of sand paper grains

Photo of reflection from furniture.

Photo of Smoke
I have given below some examples, which I edited to reveal the photo.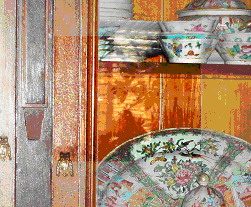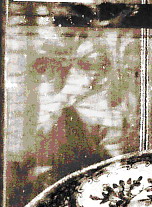 Photo by Edwina – USA Girl in frock and chadar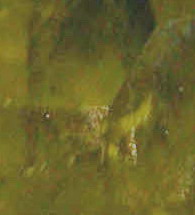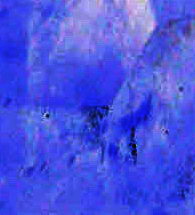 Glass ware photo by Edwina -USA one dog with tail up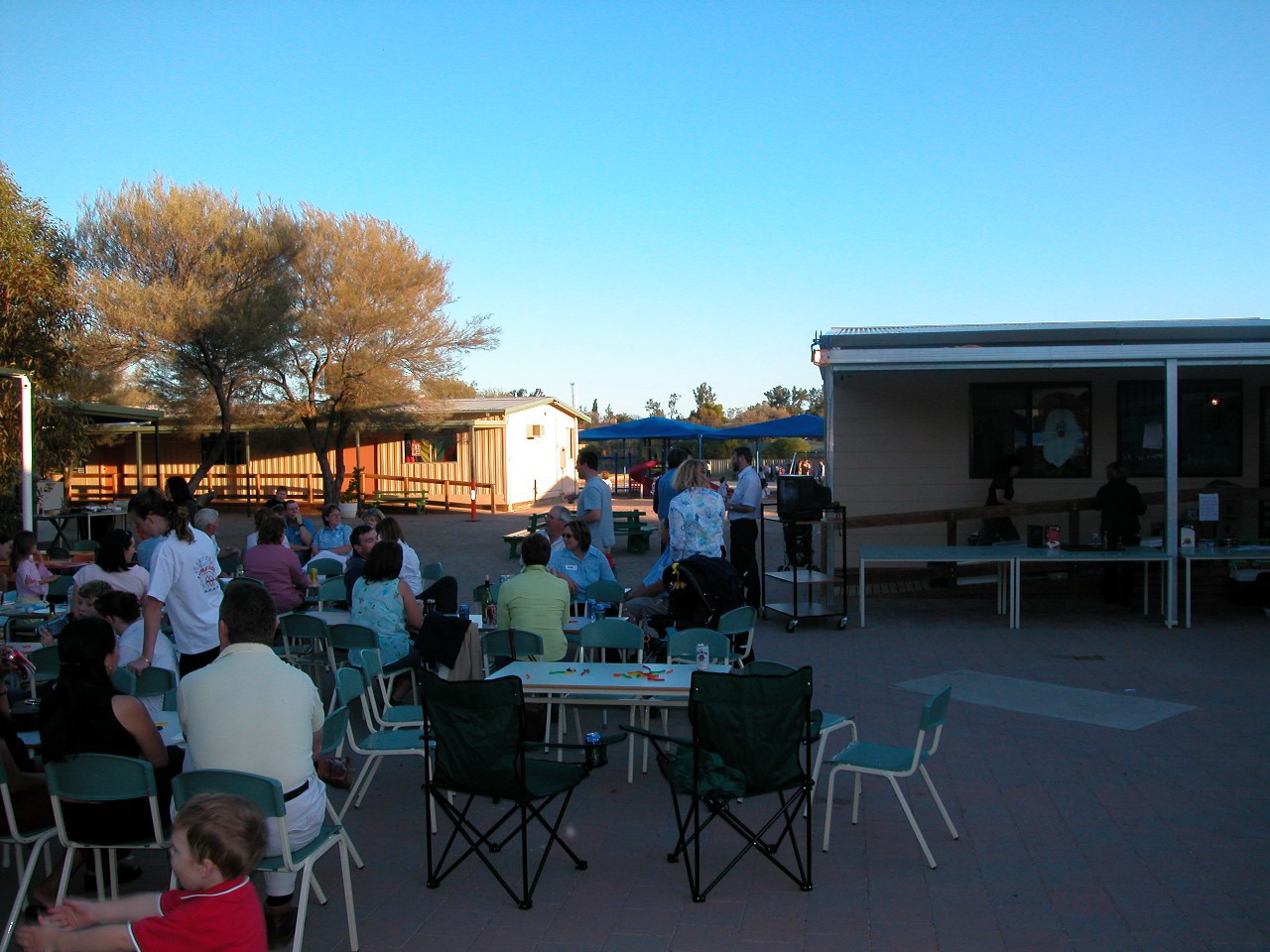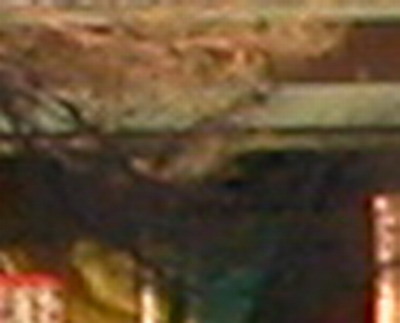 My photo of a party gathering Bunny in the tree- Edited by Shell
Updated by Uday Mukhopadhyay, 25th April 2006 Uday_mukhopadhyay@hotmail.com
ITC (Instrumental Trans-Communication)&spirit photography
By using TV and video camera connected in a positive feed back mode, we can receive picture of a discarnate soul. This is known as ITC. However success depends on the wish and co-operation of the entity on the other dimension & we can not impose any kind of force or demand. The key requisite to achieve this is your correct state of mind with positive attitude, reverence & sincerity. Following are some of the pre-requisites for success:
· You have to try every evening or night regularly at the same time, in the same room & in the same position.
· Room need to be quiet.
· Mind should remain peaceful and committed during the activity.
· Use some Invocation – invitation to the targeted discarnate person with a request to appear in the photo. You should also seek help from any unseen and helpful spirit or Angel, passing by, to help you get the initial contact with your desired person. Invocation need to have identification of yourself and that of the desired contact person. This helps positive spirit or Angel to identify contact person on the other dimension and inform him about your desire.
Set-up for this type of photography will be clear from the photograph below:
<![if !vml]>

<![endif]>
You will notice video camera has been kept very near to the TV. Video camera out puts connected to external inputs of the TV. There are some important settings to be followed. They are as following:
Connect both Video and audio signals of the two above equipments.

Distance of camera lens and TV screen is about 6 inch.

Video camera is in recording mode.

Using manual focusing adjustment, the camera needs to be focused on some thing at a distance 9 inches from the camera lens. Keep the same setting in manual focus mode. Thus camera is now focussed inside the TV about 3 inches behind the screen.
TV picture now will be unsteady; it will go through series of changes. Sound volume and sound pitch will move up and down with changing video frames. Record for some time and then analyse the record frame by frame. You may need to do some photo editing for brightness and sharpness. A regular recording of 5 minutes every day is good enough. I got my initial success after about 2 weeks of regular attempts.
Now I have added three photo-graphs of my father. First one is real life photo and then second photo, as I received in TV. In my case, I actually received negative of actual photo. Therefore, I had to take the negative of the received photo to extract out some meaningful subject as shown in the third photo:
<![if !vml]>

<![endif]>
My father as was in 1964. He went to the other side in 1981
<![if !vml]>

<![endif]> <![if !vml]>

<![endif]>
ITC photo received on 4th Sept2002 Negative of ITC/TV photo
Initially I did not know how to do EVP recording. I got success in EVP collection from my father in Jan 2003. He confirmed me that indeed the photo graph was his. My mother told me that they(my parents) had been provided with some electronic equipment, some thing like our land line telephone and she got the setting. Therefore, she could be contacted any time. Subsequently, I found out they have also many activities in their dimension and therefore, I decided to contact them at night only. Some time I get EVP with a request to call them latter, if they are busy with any special activity. I found some interesting information on this matter from a book: "NOSSO LAR" – written by F.C. Xavier. This book is an autobiography of a discarnate Brazilian doctor. He gave dictation to the above author who used to be a powerful medium in Brazil during WWII. In this book, the doctor said about communication department in Nosso lar (located some where above Brazil sky). This department look after trans-communication of all citizens in their dimension with their earthly relatives.
Another photo I received during another ITC session:
<![if !vml]>

<![endif]>
As received in TV with positive feed back using a canon video camera
<![if !vml]>
<![endif]>
Negative of the photo reveals part of a face. I am unsure about who he was.
It is a good practice to start with a procedure that worked for some one for a quick success. After initial success, you should try all possible variations and find out which setting and technique works best for you.
For spirit photography , Please activate the link below:
http://www.oberf.org/uday's_orbs.htm
uday_mukhopadhyay@hotmail.com 10th June 2006